Aanbieding!
Cold Steel – AD-10 Black 28DD pocket knife, Andrew Demko design
€27500
The Cold Steel AD-10 is a large and robust pocket knife, designed by Andrew Demko. This American designer is responsible for a large part of Cold Steel's folding knife successes. This AD10 is another model that will immediately bring a smile to your face. You will immediately feel what an amazing knife this is. Ready to be used.
The AD10 is enhanced with Demko's famous Tri-Ad-lock. An incredibly strong lock that is considered to be the strongest online. So it is definitely a knife you can rely on. You open the blade with the double thumb studs. The blade is made from CPM S35VN steel. A stainless, premium type of steel that retains it sharpness well. Also great to sharpen yourself, key for a knife you will use frequently.
The Cold Steel Ad10 closely resembles the custom version which Demko produces himself. Not that surprising: the same CAD drawings were used for the production of the Cold Steel. Only the use of materials and the amount of craftsmanship is different.
Great about this pocket knife is that it is great for both left and right-handed use. After all, the knife comes with a second, mirrored pocket clip for left-handed use
1 op voorraad
Beschrijving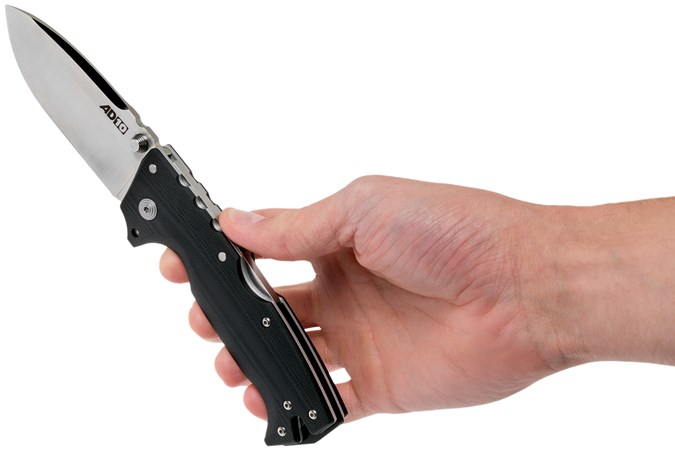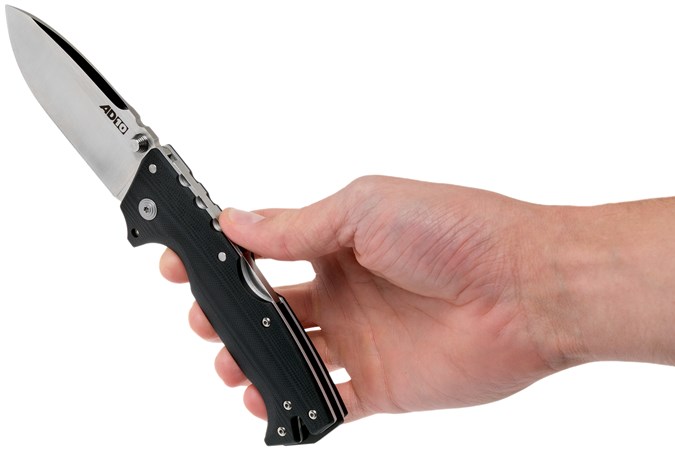 Enkel ingelogde klanten die dit product gekocht hebben, kunnen een beoordeling schrijven.